The TK15UE is my go to "walk the dog light." Not too big, not too small, just enough spill and throw to be useful. The light itself is nicely anodized with a pocket clip and finger hold for folks who may want to use a 'cigar grip' when using as a weapon light.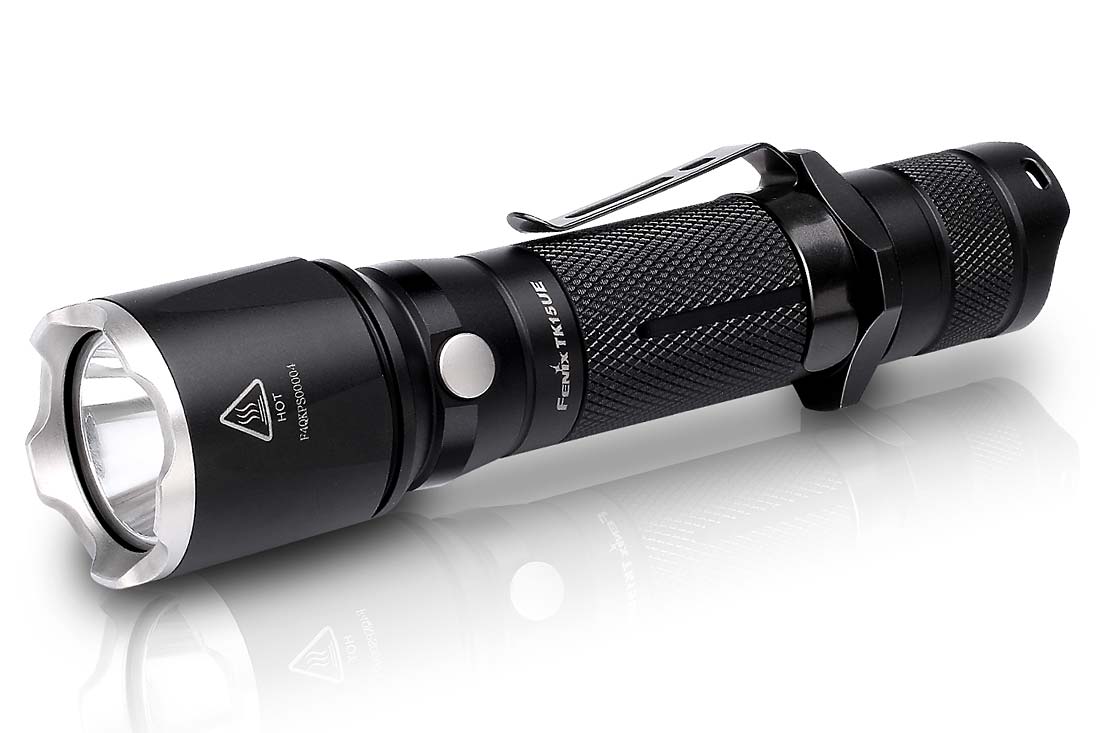 The crown has mildly aggressive points on it for tactical use or breaking glass. The body has nice knurling for good grip on the light. The tail cap partially covers the clicky tail switch, however the light will not tail stand.
My only issue with the form is the use of a smooth mode change button on the top of the light body. This is less of an issue than on some due to the tail activation switch, but it is nearly impossible to find in the dark. This has been resolved in Fenix's newer lights with the addition of a textured rubber switch cover.
For light modes, the TK15UE keeps things pretty simple. Modes include Low>Medium>High>Turbo pressing and holding the mode button activates the tactical strobe function.
Turbo puts out 1000 lumens, and while that's awesome for bumps in the night or seeing something in the distance, I find myself using low and medium around camp or when walking the dog. It is a great sense of security however that should you need it there is 1000 lumens on tap.
The beam is well focused with a clearly defined hot spot, it has no trouble at all reaching out past 100 yards when on turbo. The spill light is the perfect amount for medium and high allowing you to see where you are walking even if the hotspot is focused elsewhere.
All in all the TK15UE is the perfect pocket light for any activity outdoors. The extra reach you get, over say a PD35, is well worth the additional size and weight when in the woods, at the farm or in the park.