Sneak Peak of Products Set to Launch this Summer
Please note: The information below is classified until each product is officially launched by Fenix Lighting USA
Releasing any information below will lead to immediate expulsion 
Ambassadors, keep a look out for these new products! The official launch date for each product is unknown. Once products are officially launched, Fenix social media is the first to announce so keep an eye out! If you are specifically interested in Testing and Evaluating any of the new products, please comment below which one and why!
Introducing CL09 Keychain Lantern
Fenix CL09 is a compact and cold-resistant camping lantern. Neutral white light effectively gives better color rendering, while the featured multipurpose red and blue lights can be used as signal lights. CL09 has IP68 rated protection, a magnetic bottom and hanging loop making the lantern suitable for various lighting situations. Compatible with the new 16340 USB rechargeable battery, ARB-L16-700U, and with CR123A batteries.
Introducing HM50R Rechargeable Headlamp
Fenix HM50R is a Micro USB Rechargeable Headlamp that is fitted with a white light LED featuring 4 output levels, easily accessed by the side switch in the lamp head. Features include: IP68 rating, cold-resistance, full-metal housing, semi-sealed (headlamp holder can be removed), sweat-block headband and compatible with 16340 rechargeable batteries and CR123A batteries.
Introducing the HP30R Rechargeable Headlamp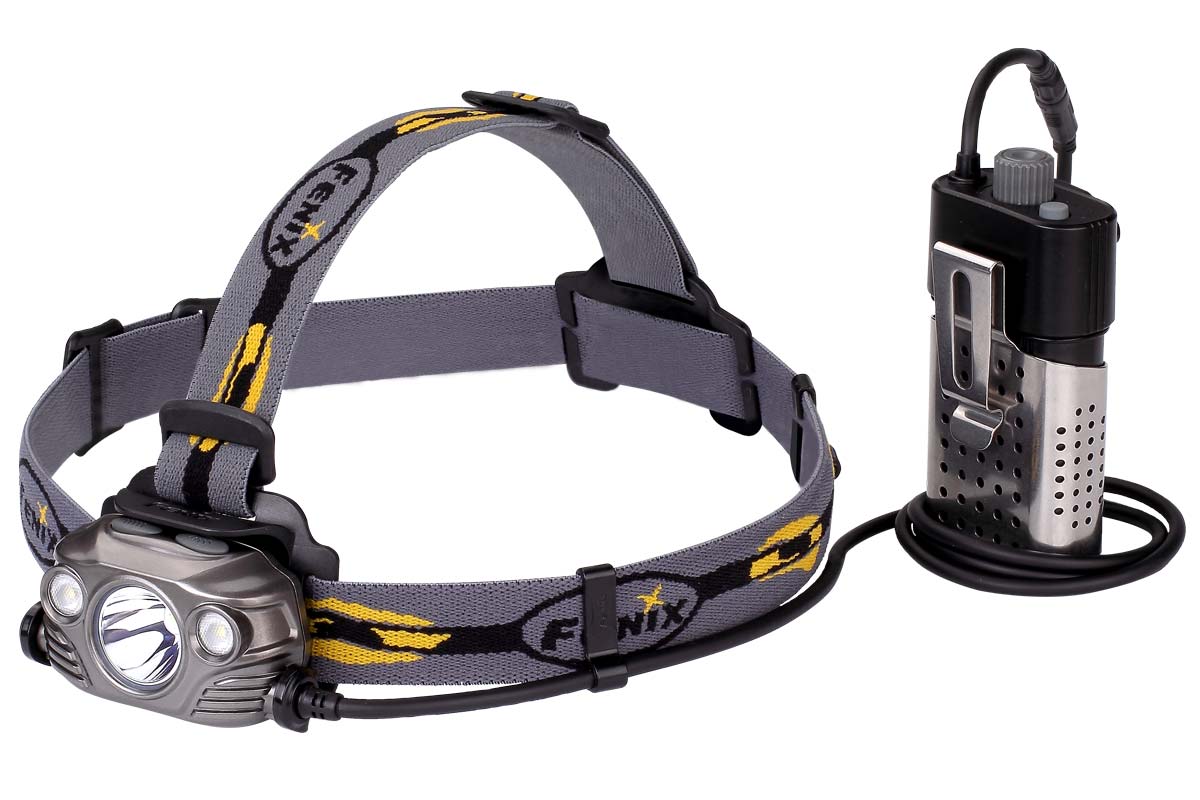 Fenix HP30R headlamp comes with a separate battery case, powered by two 18650 Li-ion batteries and worn on a belt. This headlamp is rechargeable via Micro USB port in the battery case, in addition the battery can be used as a power bank. Featuring four white spotlight output levels, and four neutral white floodlight output levels, the spot- and floodlight can be switched on simultaneously.
In addition, lookout for these upcoming products and many more surprises! 
-3 additional headlamps
-3 upgraded bike lights
-Two new upgraded lanterns
-4xAA focusable Flashlight
-4×18650 Focusable Flashlight
-Redesigned USB Rechargable 26650 Flashlight
-Upgraded TK35UE (USB RECHARGEABLE+3000 lumens)
-New TK72R–OLED and 9000 lumens
-Upgraded TK75 (USB RECHARGEABLE+5200 lumens)