I chose the RC09 for the primary purpose of a work light. The feature that initially attracted me to it was the compact size. That small size is deceptive, it is a powerhouse throwing out 500 lumens. I fell in love with this light the first day I had it.
There are many features any working man will find useful on the RC09. It was designed to give you several options for hands free use.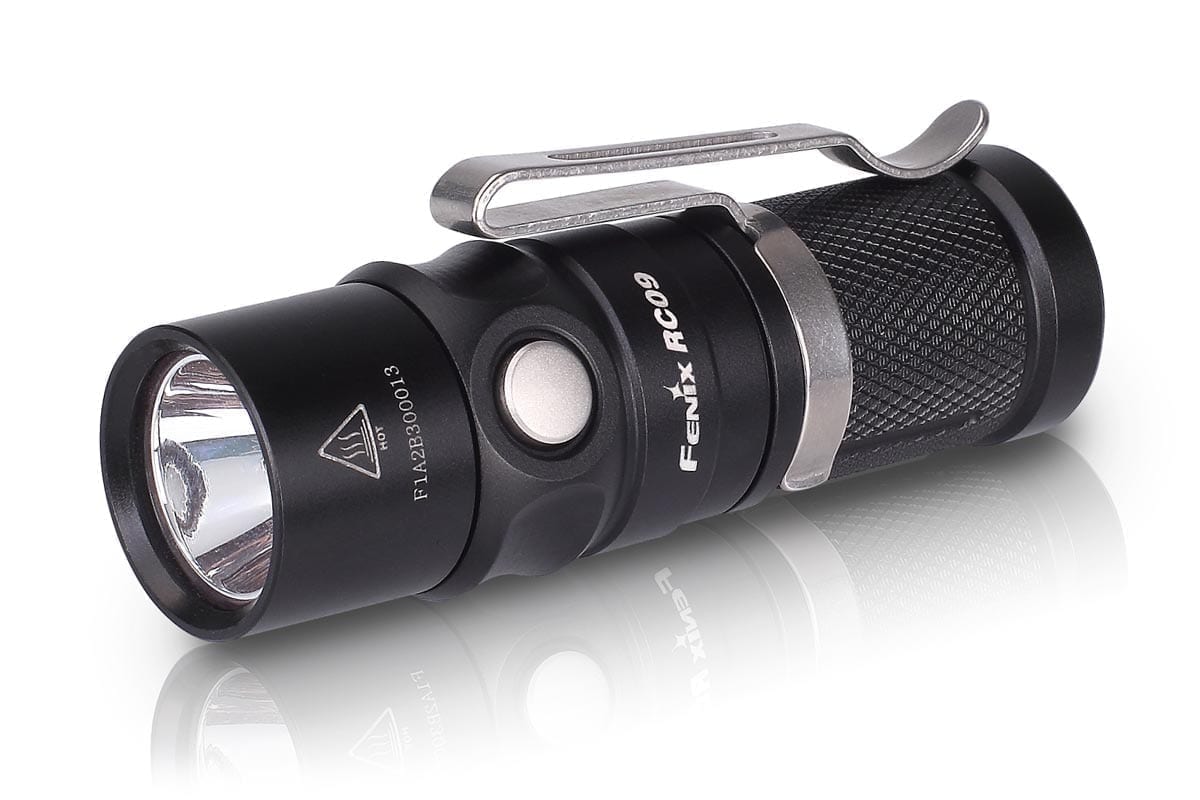 One is the side clip, allowing it to be held on a hat brim. The other is the magnetic end cap. This allows you to attach the light to any steel surface. Service techs for various trades and especially electricians will love it. Between those two options you should have to have it held in your teeth like other lights.
Like most Fenix lights, it has several adjustable brightness levels. Without this option a light would either be too dim or blind you in an environment with reflective surfaces. It also has the random frequency strobe Fenix owners are familiar with. There is a lockout option on the side activation button to keep from accidental use.
The magnetic charger is convenient, allowing for easy hookup without fumbling around. There is an indicator light on it letting you know when you're back to 100%. The included 700mah battery will save you a ton of money versus using disposables. I like having spares and they are small and affordable enough to always have extras.
The body of the light is very solidly built. O-rings keep water and dust out, ensuring it keeps working in the nastiest environments. The Cree LED is rated to last 50,000 hrs. For most, that is a lifetime purchase.
During my field testing I used this light multiple times a day. For everything from doing deer mounts to nighttime barn checks. It never once faltered or disappointed me in the slightest. It has earned a place in my EDC. Anyone who needs a light that is compact but powerful will love it.
Having a good light on hand isn't always about convenience, it can be a matter of safety. Things happen without warning…vehicle breakdown along a busy highway, being lost in the woods, someone following you on a dark street. Be prepared with a Fenix RC09. It is the perfect gift for anyone in your family, aging grandparents, child off to college, kids off to summer camp…the list goes on and on.