Hurricanes in the south and east, earthquakes and fires in the west, and thunderstorms in the midwest. With natural disasters spontaneously happening around the world, who knows what's next. The question arises, are you prepared? If you live in an area prone to blizzards, tornados, hurricanes, or other natural disasters, you've probably learned what to do when chaos strikes. But do you know what to pack? More specifically, do you know what equipment, gear, and essential items to have on-hand in case of a natural disaster, extended power outage, or in case of an evacuation?
Fenix is here to help you with the best lighting equipment for your unexpected emergency situations. Our flashlights, headlamps, and lighting gear is built with you in mind. Extremely durable, versatile, and exceptionally bright, our lights are the ideal lighting equipment to keep on hand in case of an emergency. So gear up and be prepared with the best lights for an emergency situation.
Equipment for Your Emergency Kit
Emergency situations often mean a loss of electricity, leaving you without light at night. Your difficult and dangerous situation becomes even more severe if you don't have quality and reliable lighting. You'll need a strong, durable flashlight for multiple emergency scenarios: searching for others, lighting a dark building or home in a power outage, signaling your location to others, lighting a pathway during a nighttime evacuation, finding objects for survival like food or tools, easing tension and fear especially when helping or protecting children and pets in a disaster situation, and more.
Fortunately, we're often alerted of an oncoming natural disaster a few hours or even a day prior. However, we can't always plan ahead or predict disaster, so an emergency and evacuation kit is crucial to have in any home, office, and facility at all times. According to the Red Cross, your emergency preparedness kit should include items like water, non-perishable food, blankets, and cash. While people sometimes prepare with those essential items, including light sources and backup batteries are essential to have on hand as well in case of emergencies.
Here at Fenix, we recommend packing a lighting kit with a headlamp or two, a compact but bright lantern, a heavy-duty, durable, and waterproof flashlight, and batteries in an easy-to-find carrying case. To make matters easier, purchase one of our prepackaged emergency kits. Fenix's Level 1 Lighting Emergency Kit includes a multi-functional LED flashlight, headlamp, lantern, and backup batteries to provide you more than 900 hours of continuous illumination and 10 years storage before needing to update batteries.
Recommended Fenix Lights for Emergencies
LD30 Flashlight
The LD30 is compact, versatile, and extremely bright making it one of the best flashlights to keep in your emergency kit. With a 1600 lumen throw that can reach 673 feet (205 meters), this small yet ultra-bright EDC flashlight can easily fit into your emergency kit and provide you hours of bright light when necessary.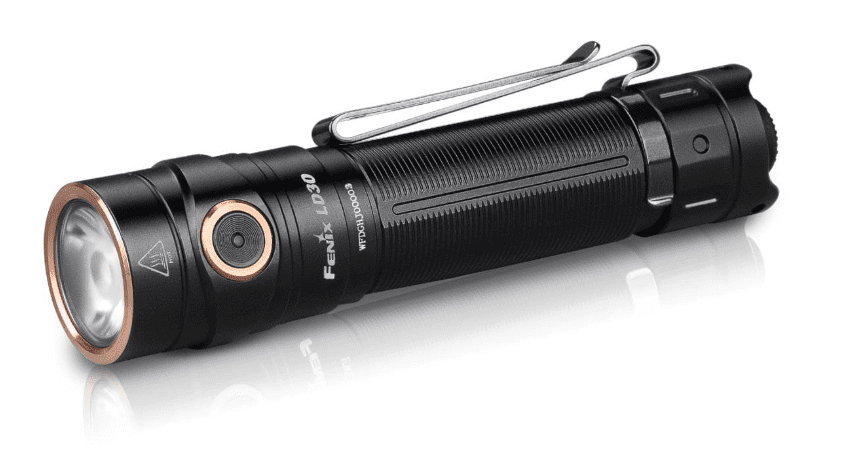 HM61R Multi-Use Headlamp
Consider the multi-functioning HM61R headlamp to keep in your emergency kit. This incredibly powerful and extremely versatile headlamp has a removable right angle flashlight. With a 1200 lumen output and a 300-hour runtime on eco mode, have hours of hands-free lighting. The HM61R is the perfect headlamp to have handy in an emergency with all of its user-friendly features.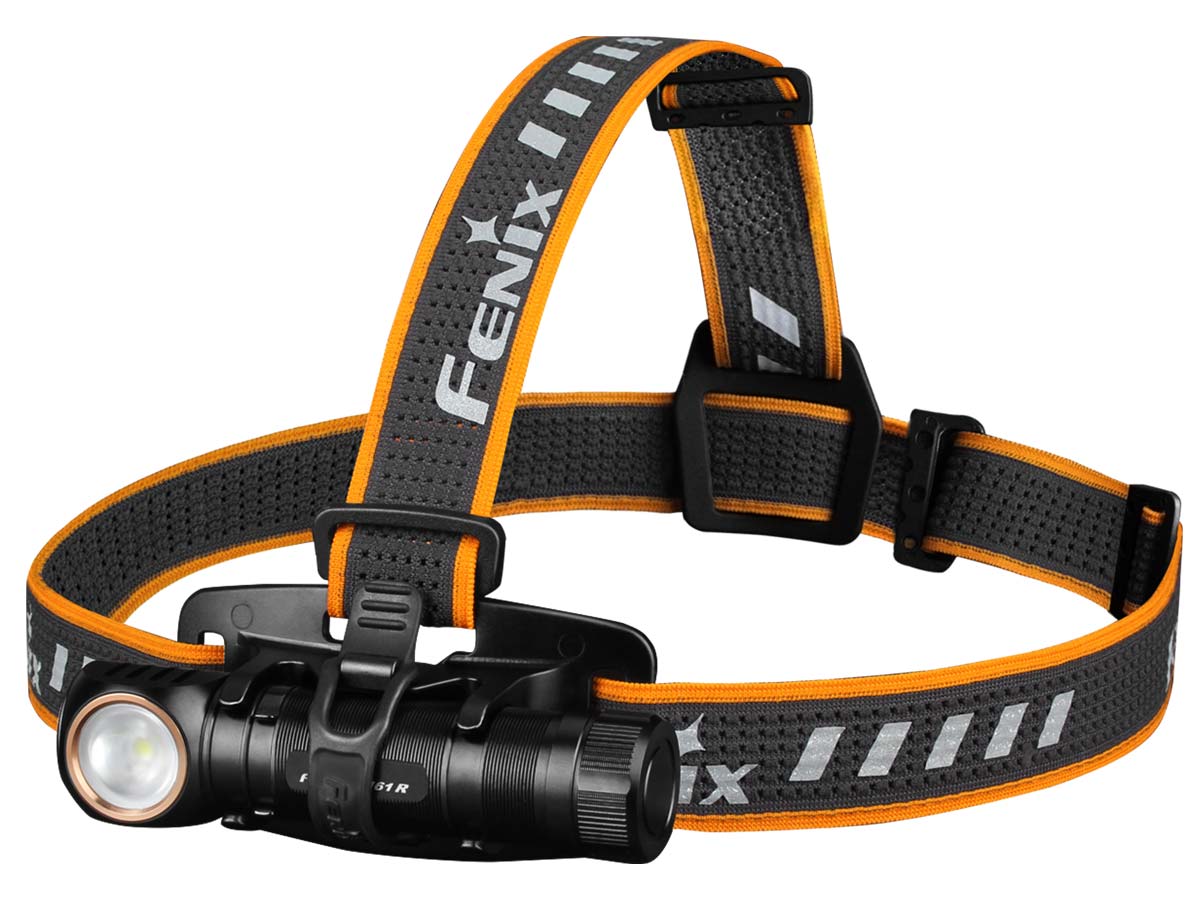 CL30R USB Rechargeable Lantern
The CL30R rechargeable lantern can light up entire areas throwing 650 lumens. Keep this lantern on hand in case of an emergency because this user-friendly, bright lantern not only provides light – it also provides power. Equipped with a discharging port, the CL30R is compatible with a micro-USB charging cable and serves as a power bank to other digital products making it perfect to have in a short term emergency.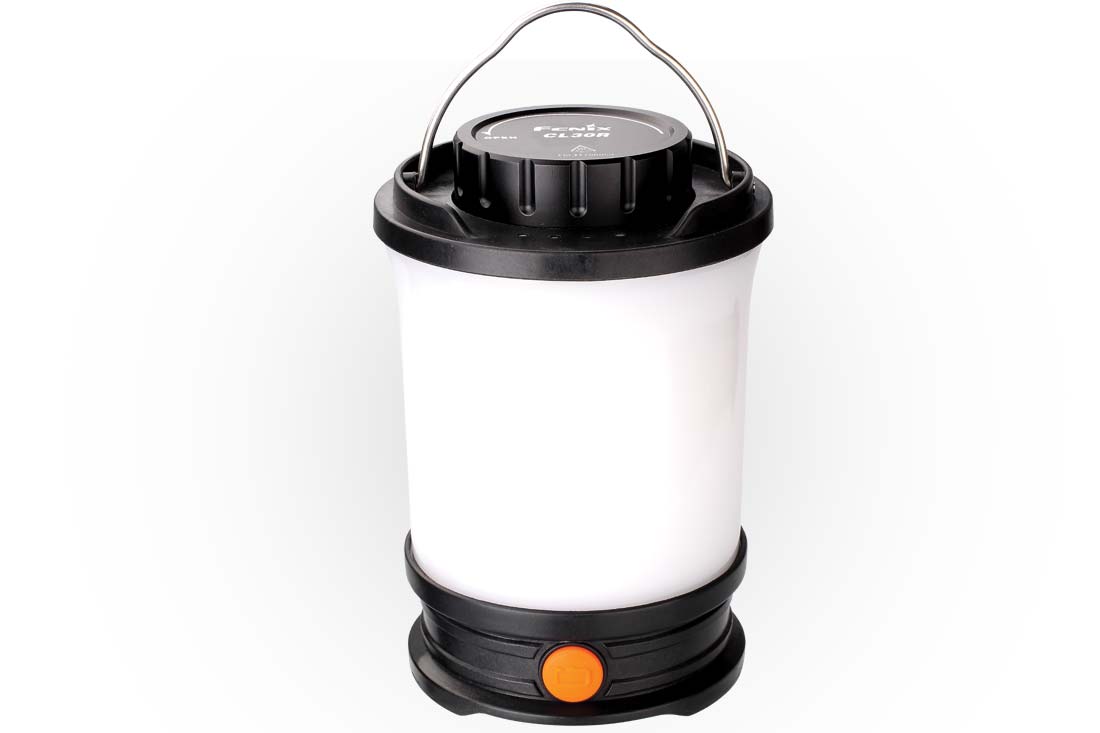 Be Prepared for Extreme Weather Conditions
Quality lighting can make all the difference when it comes to your safety and comfort in emergency situations. Just ask Trey K who was prepared and used a Fenix flashlight for rescues during Hurricane Harvey. Marc T also relied on the TK75 during the 41-day power outage after Hurricane Maria in Puerto Rico. Learn from those who were prepared before these natural disasters struck.
Why You Should Use a Fenix Light Source for Hurricanes, Blizzard, Earthquakes, and More
Not only does having multiple light sources help in different situations–i.e. situations where your hands are not available (headlamp) vs situations where you're just waiting out a storm without electricity (lantern)–but it's nice to have multiple lights when there's more than one person in your group.
Most Fenix lights include the following key attributes for withstanding power outages and hard elements: they are water-resistant, they have extremely long battery lives, most have rechargeable batteries, and they extremely bright lumens to get you through the disaster, help you find something or someone and help you gain attention if you are seeking rescue.
What is the Use of a Flashlight in an Earthquake?
With so many different natural disasters, it's hard to be prepared with lights for every scenario. You may be wondering what is the use of a flashlight in an earthquake? Regardless of the natural disaster situation, a light source can be beneficial for any scenario. Having a flashlight or headlamp on hand in an earthquake can be just as beneficial as having one on hand when a power outage occurs. When an earthquake strikes at night, be prepared with a headlamp or flashlight to help you navigate the fallen items and find any essential items you may need.
Best Flashlight for a Hurricane
Keep a pocket-sized flashlight available in case of a hurricane. Fenix's everyday carry flashlights are optimal to stache in your survival kit if you are preparing for a hurricane. These durable yet compact lights can withstand the harshest squalls due to their waterproof rating, and provide extremely bright light for such an intense disaster. Purchase a more extreme headlamp like our HM65R that throws 1400 lumens for easy and bright visibility in the storm while also providing a long light source of 300 hours on low mode. Diversify your emergency kit with the best lights Fenix has to offer.
Be Prepared for the Next Natural Disaster
To go along with your emergency lighting kit, make sure you have backup batteries and even a battery charger in case you're able to find a power source. Invest in equipment so you can have your emergency kit be packed with useful tools that will help you in case a natural disaster occurs. We highly recommend checking out the Red Cross's complete list of items to include in your emergency preparedness kit.