HL60R Review – A Real Asset to the Outdoorsman's Arsenal
The Fenix HL60R is a very impressive light. If you buy one I have no doubt you will have the same first impression as I did, very solidly built. You know there are no corners cut in making these. It has a rugged metal body, with solid locking adjustments for angle. As with other Fenix headlamps it has a solid head strap with removable top strap.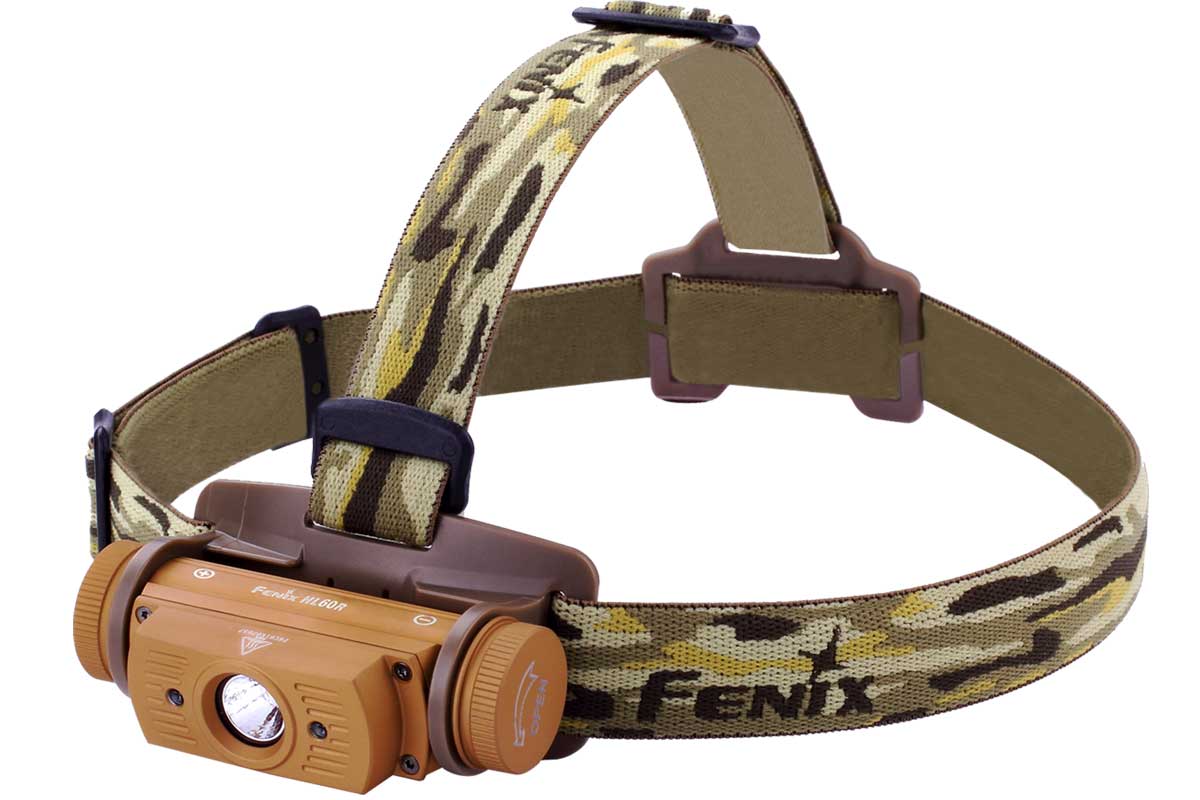 Construction aside, the light is insanely bright. 950 lumens from a headlamp. Runtimes are great with the 2600mAh rechargeable battery. A great feature I loved was the ability to charge the battery without removing it from the light via a micro USB port built in. It is waterproof, not resistant, PROOF. You never need a quality light more than when weather is terrible, and the HL60R will not fail you. Anyone who spends real amounts of time outdoors will love this headlamp. It is a real asset to the outdoorsman's arsenal.
The only thing I wish was different is the Red Led being a bit brighter. It is too dim to use for walking in to a treestand. However if you're catfishing for example and need light for baiting or tying new hooks on it will work great. The 950 lumens more than make up for the minor shortcoming of the red light. This light is amazing for bloodtrailing deer, late night checks on livestock, working in crawlspaces, etc. I am certain there is literally no scenario you would regret purchasing this light.
So, in summary, if you want a headlamp that is super bright, will run underwater and could probably withstand being run over by your truck, buy the HL60R. Don't even think twice about it.