With a volcano exploding on one side of the island and an above normal threat of tsunamis, I wanted to make sure I had the best flashlight for the Boy Scout High Adventure backpacking trip. The UC52 had every feature I wanted and definitely didn't go unnoticed while at camp.
The reason I chose the UC52 for this year's High adventure was because of all the unusual weather events happening in Hawaiʻi. Our original High Adventure plan was to camp for a week in the famed Kalalau Valley, but due to major flooding and landslides we had to switch to Waimanu Valley which is also on the island with constant earth quakes and new exploding fissures every day. So as you can see I needed a more than reliable flashlight in case of an emergency at night.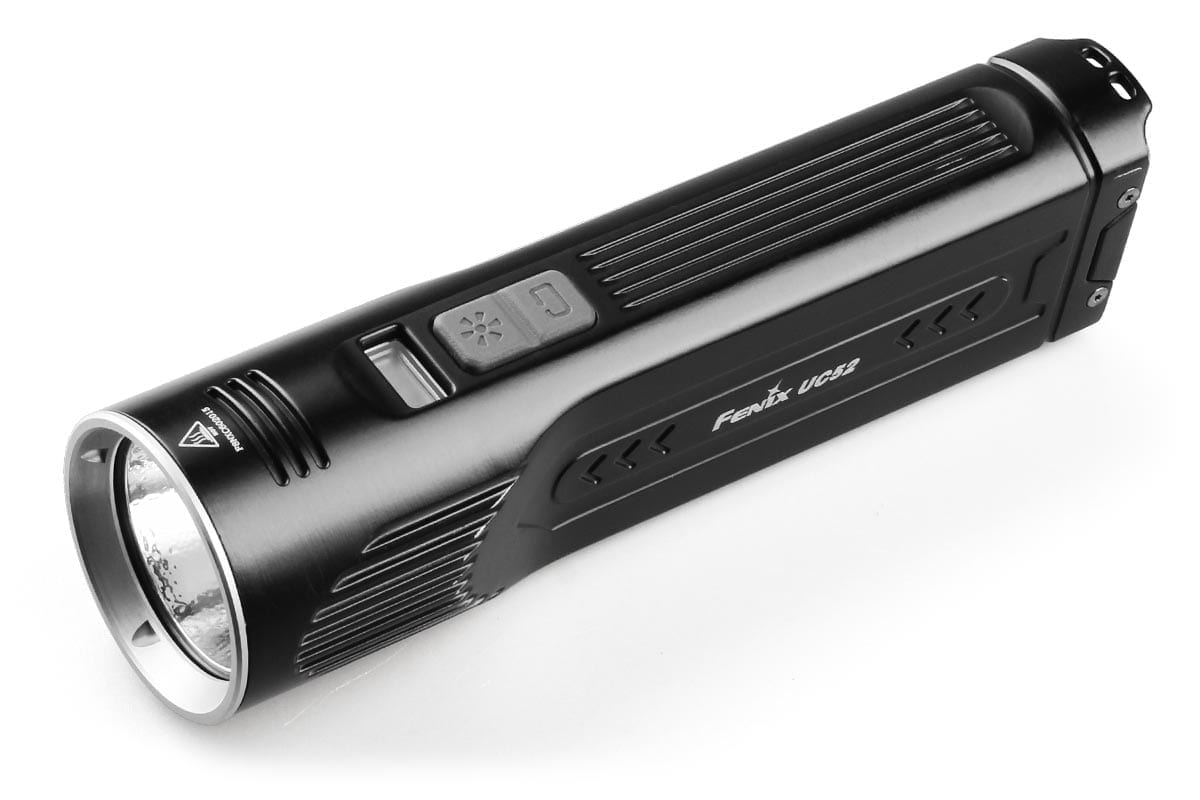 When I got the UC52 in the mail the first thing I noticed was its weight. It was surprisingly light and pretty compact for a light capable of 3100 lumens. The UC52 felt really great in my hands because of its rectangular body with smooth curved edges and the LCD screen was the cherry on top. The LCD screen clearly shows the current brightness level and the amount of time the battery has left on that specific brightness level. If you are on a budget for a powerful light this is the light for you.
I find the UC52 super convenient because it comes with a built in battery and is rechargeable with a micro USB so you won't need to buy any accessories, such as batteries or chargers. It also comes with a holster, lanyard, and a micro USB cable. So you won't need to search around for anything necessary to use UC52. It is also waterproof up to two meters so it is also very durable making prawning (spearing shrimp in a stream) at night a blast because you don't have to worry about dropping your light into the stream. Being waterproof was a very important feature for me because if a tsunami does happen at night I need a powerful light to shine the way to safety up the mountain, for me and my fellow scouts. The charging was also very convenient because I only needed to use my phone charger to charge it once throughout the entire trip. So the battery does last pretty long even though I used it quite often. The lock out feature probably also played a big role in saving battery life because it prevents the light from turning on in my back pack while hiking. It is simple, easy and fast to turn on and off the lock out feature which is always great to have on any flashlight.
Overall the UC52 is an amazing, powerful, and convenient light that is easy to travel with. The UC52 is simple yet advanced. Anyone can easily learn how to use all of its features in a couple of seconds. UC52 comes with everything that you need and is very user friendly. My fellow scouts defiantly noticed the power of the light and would always complement or ask where I got it from. It is defiantly a flashlight that I would recommend to everyone but I would especially recommend this light to people who don't want to buy a charger and batteries because the light already comes with everything.