I picked up this light on a whim, looking for a small, compact lantern for emergency use. The CL09 is a real nice small lantern. It is small enough to fit in a pocket, but it's plenty bright at full power. It has green, red and flashing red modes, and a magnetic base and a metal loop for a key ring. It does come with a hook, but I don't use it. The rechargeable battery has its own micro USB port, so the light does not have one. The battery is replaceable with CR123s.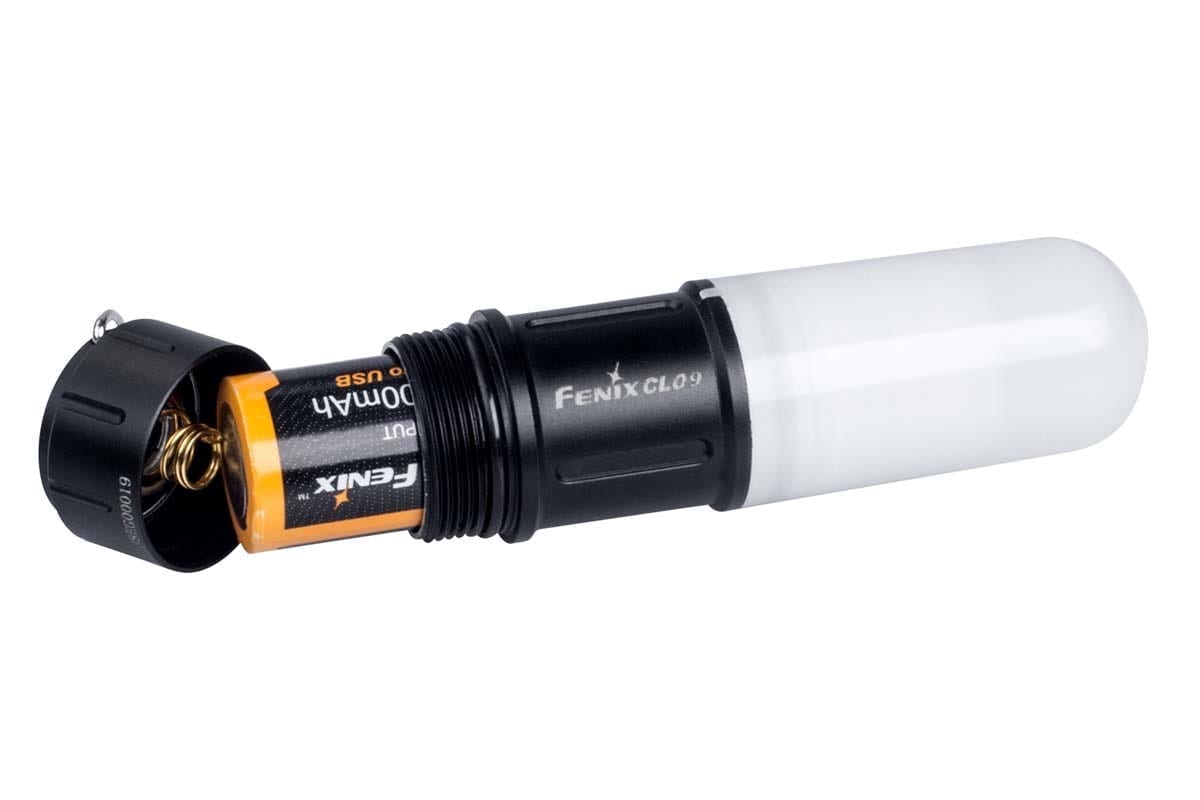 The light is controlled by twisting the base tight. Loosening and tightening the base quickly cycles through 4 brightness levels for white, red, red flashing, and green. I can cover the light with one hand to get through the increasing brightness levels of the white before getting to red/green and not blind myself.
A couple negatives: It does not remember the last light setting (understandable if it's a twist to turn on/change mode/turn off). Switching quickly through the modes can be cumbersome. Second, there's no good way to know how much battery charge is left. Even at low battery, there were 4 distinct brightness levels.
The CL09 is a compact and light lantern I can use when space & weight is at a premium, with the ability to mount in a variety of locations. Overall, the lantern is a great value for the price.