Fenix's Best Camping Lights for Summer
O beautiful for spacious skies
For amber waves of grain
For purple mountains majesties
Above the fruited plains!
Majestic national parks. Historic landmarks. Abundant wildlife – America is wonderful to explore and be awed by its beauty. One of the best ways to soak it all in is to camp in our plentiful campgrounds and parks. And there is no shortage of "best places to camp" lists, but this is one of our favorites for its variety: 36 Best Places to Pitch a Tent in the U.S. 
Whether you enjoy s'mores over the campfire or fishing for your dinner, camping is as American as baseball and apple pie.
One of the most common enjoyments about camping is sitting around a crackling campfire at night. It's the perfect place to tell ghost stories or simply unwind. When it's late and the fire has died down you need to be prepared for activities in the dark:
• Settling in to your sleeping bag
• Finding that needed lost item
• (And fingers crossed you don't have to do this), but going to the bathroom in the middle of the night
From sea to shining sea camping, here is our list of Best Camping Lights for Summer 2017:
Best Headlamp for Camping – HL26R
Between camp set up, take down and everything in between, camping requires a lot of hands-on activity. This is why our top pick is a lightweight headlamp that won't weigh you down when you are focused other things. The Fenix HL26R rechargeable headlamp is not only lightweight and compact, but also features both spotlight and floodlight lighting options through its dual switches. Easily keep your headlamp charged with its built-in rechargeable battery via the Micro-USB port and included USB charging cable.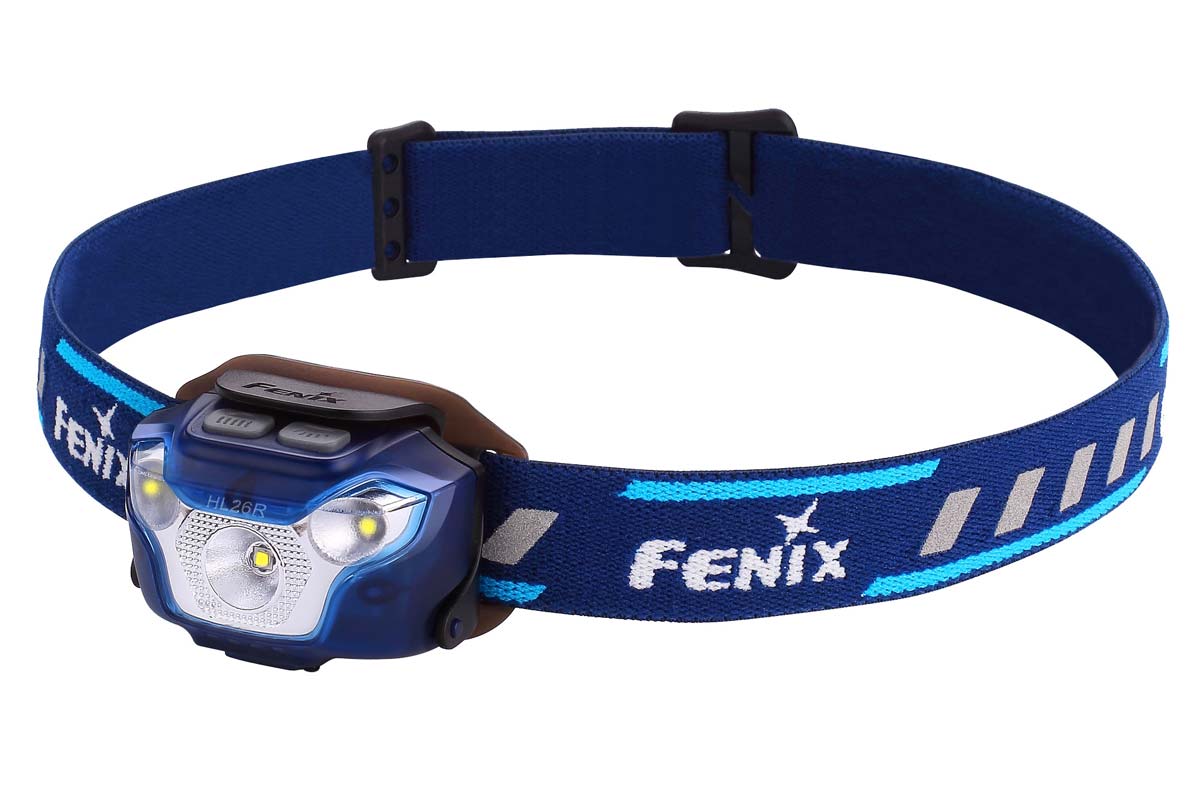 Best Flashlights for Camping – E12 and LD22
When traveling our great country, you need to be prepared for the unplanned and carrying a flashlight on you can help you see what matters. The Fenix E12 is both compact and highly functional.  With almost 90 meters of throw, a max of 130 lumens and the popular tailcap control method, the E12 gives you all the punch you need, while only utilizing a single AA battery.
Also compact in size, the Fenix LD22 flashlight offers more operational features and a higher output of 300 lumens while still using only two AA batteries. Four brightness levels plus Strobe and SOS will meet lighting needs while camping. In Outdoor Mode, the LD22 flashlight's side switch controls all output modes and the tail switch simply turns the light on and off. The new Tactical Mode turns off the side switch and activates the turbo, strobe and mid modes through the tactical tail switch.
Best Lantern for Camping – CL25R
Let's be honest. Who doesn't want a cool lantern for camping? They are the staple for all camping lights. So, when you mix in super brightness with functionality, you get the versatile Fenix CL25R. This rechargeable, all-season camping lantern illuminates large areas up to 82 feet in diameter with its 350 maximum lumen output, and also features a reliable Micro-USB for go-anywhere charging. The CL25R's versatile brightness levels and mounting options, combined with its extreme compact size make it the perfect tool for any outdoor night activity and even for automotive assistance.