Fire Rescue TK75 (2015 upgrade)
Ambassador Andrew H.
All I can say about the Fenix TK75 flashlight is wow! Simply wow! I decided to try this light as a replacement for my old Bright Star (Koehler) Lighthawk lantern at work. I've used it for close to 10 years now, and it's never failed me. I wasn't going to be a fair fight going from an old Xenon light to 4,000 lumens of LED power, but I was game.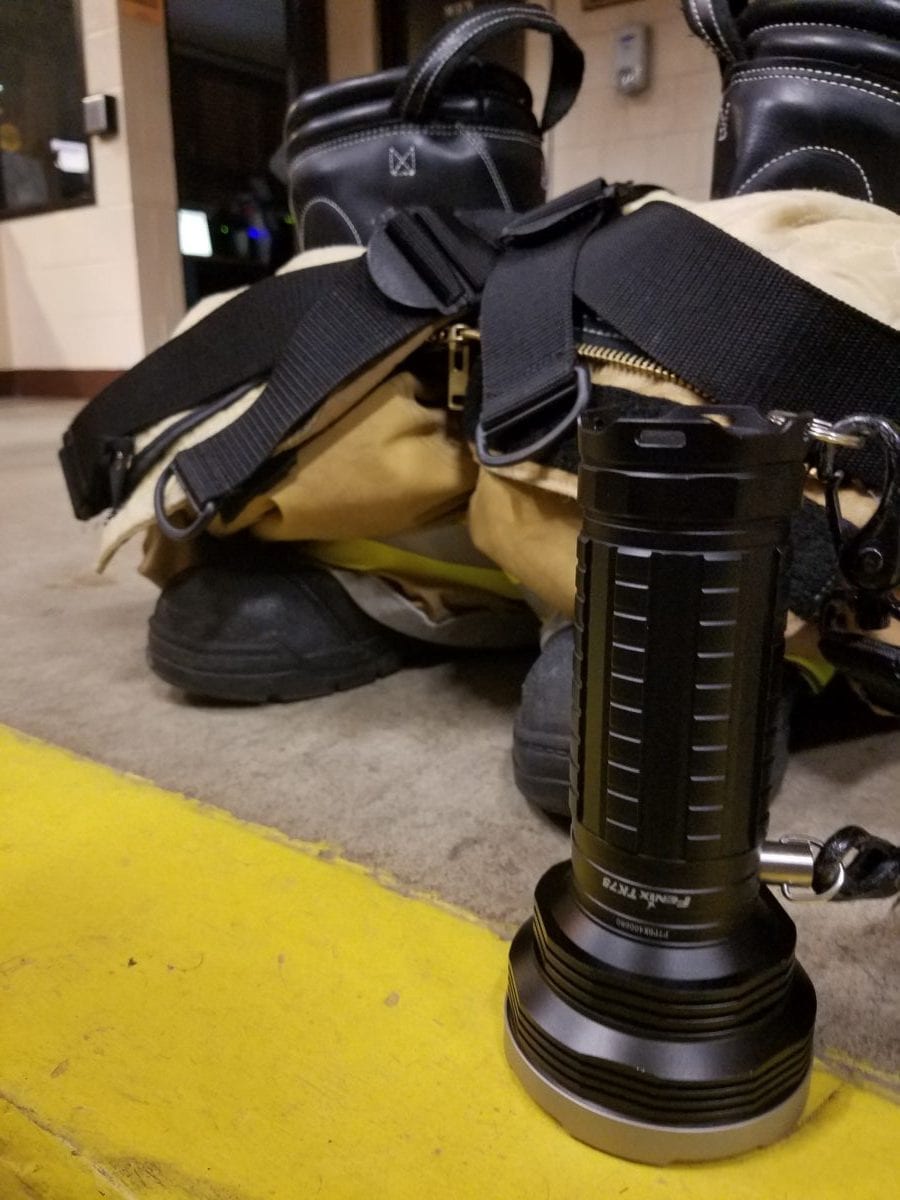 What drew me to this light was that it had attachment points to be able to carry it using a shoulder strap (which is included.) The strap was a good length, and easily clipped on to the TK75. The shoulder strap itself is one continuous strap, and only disconnects at the clips at the light. In order to use it on the fire ground, I had to use one I already had that has a quick connect buckle mid chest so I can release it if I get entangled at a fire scene. The only modification I had to make was to add a ring to the tail of the flashlight since my own strap had thicker clips.
As for the TK75, it has a great feel in the hand. When holding it, it's got a great balance, but I noticed it tends to tilt upwards when using the shoulder strap. It's expected since the battery is heavier than the head of the light.
One of the options I like about this light is that you can buy the AET-TK75 Runtime Kit. This way, you can extend how long this light will last on a single charge. I haven't had to recharge the batteries yet, but the specs show this light will last a whopping 11 days on the low (35 lumen) setting.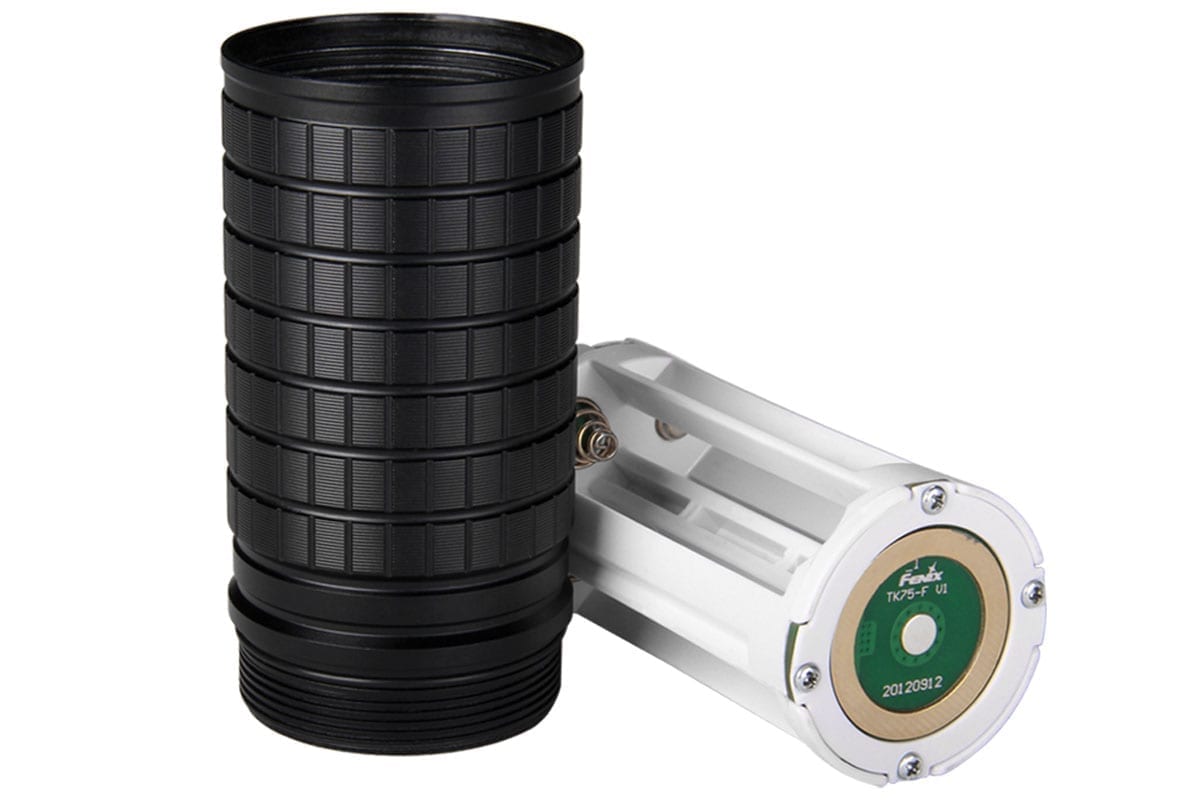 Having the option to add additional batteries means the switches are located on the side. When using the shoulder strap, the switches end up on the bottom of the light, which lines up perfectly with your index finger. It took a few tries to figure out the buttons with gloves on, but it wasn't too bad. I wish they were a little further apart from one another, but overall they're very useful.
Overall, this light still impresses me each and every time I use it. For something relatively small to throw this much light is incredible. If you're looking for a light that can run for a long time (low settings using the additional runtime kit), and then blast out 4,000 lumens when you need to see something off in the distance, the TK75 delivers a one two punch.