The Fenix TK72R…all I can say is WOW! You literally have the power of the sun in your hands. Nothing can hide, not even on the darkest night. I would hate to be on the downrange side of this light. If superlights are your thing, don't think, BUY.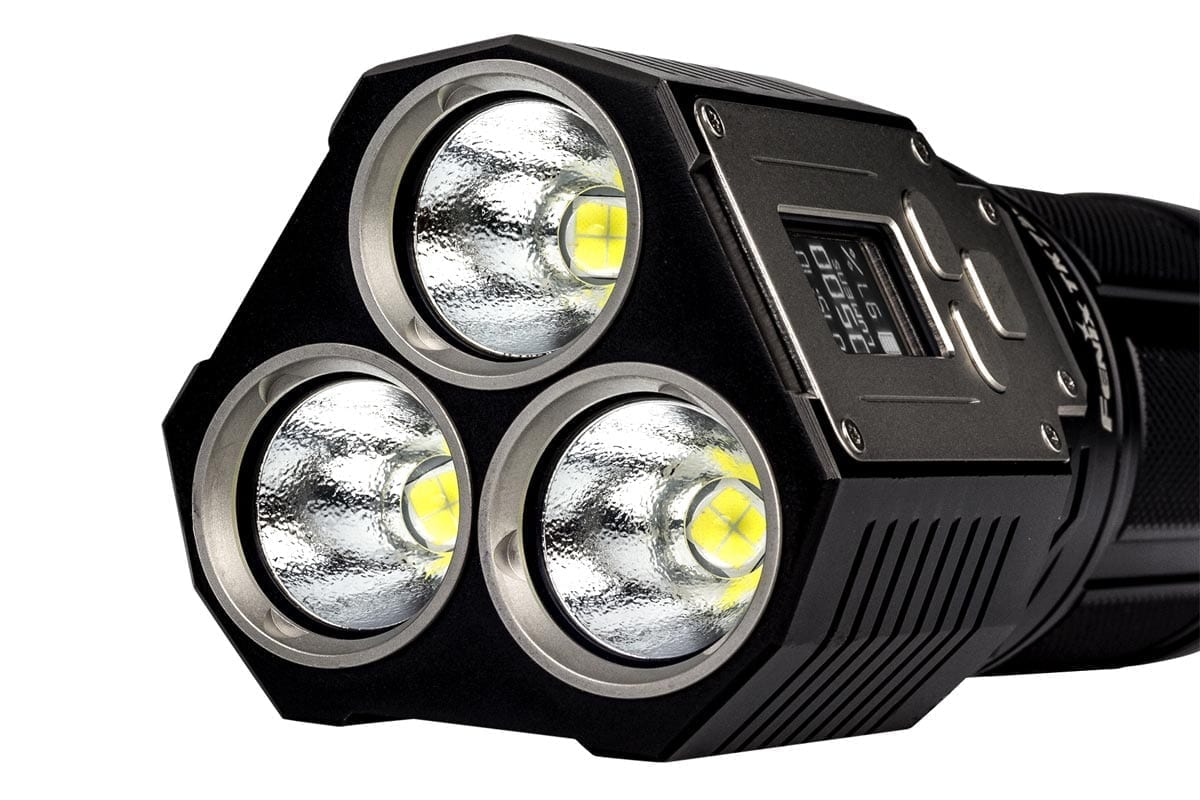 As soon as you turn this light on the first time your mind overflows with potential applications. For the outdoorsman the uses are practically infinite. As a hunter, waiting for the morning to recover downed game is a thing of the past. If you would somehow find yourself lost the TK72R will show you the way. The list goes on and on.
The TK72R has many innovative features that are convenient and useful. It has an OLED screen that shows runtime, current lumens, and percentage battery life remaining. The 12 CREE Leds are adjustable in increments from the full 9000 all the way down to 100. The charging is done through the commonly available micro usb cable. They included a USB port output, making it simple to charge your devices off the light if need be. The light is built heavy duty to the max. I've no doubt it would survive being driven over by a truck.
Campers, cavers, fisherman, trappers, hunters, hikers, farmers, literally anyone who spends time outdoors will fall in love with this light. Through all my testing it has proven invaluable, never faltering or failing me once. There may be a bit of sticker shock prior to buying, but you will see it is money well spent. Remember, Fenix lights aren't purchases, they are investments. For those of us who use their gear hard and need 100% reliability in the worst conditions, there is no other brand worth buying.