As a firefighter/EMT, you never know where calls will take you. Safety is of primary concern and proper lighting helps mitigate many safety concerns. While our fire apparatus are amply equipped with lighting; toting around light to a dark scene whether outside or in a home can be challenging. First aid kits and cardiac monitors often preclude us from carrying flashlights unless they are pocket size. Because of this, I was always in search of a small pocket flashlight that would be durable and powerful. There are a lot of flashlights that are small, yet many provide very little lumens.
Fenix met my need through its fine lineup of small durable flashlights. Specifically, the PD series provides durability, duration, and ample light for any situation. The PD35 (2014 version) has been in my pocket while on duty since I bought it 2 years ago. Whether I am at a dark car accident scene or a dark home, the PD35 provides the light required to perform emergency services. Many of my coworkers are amazed of the light output of this small flashlight. Bouncing the light off of a ceiling completely illuminates a dark room. I'd highly recommend checking out the Fenix lineup of PD flashlights.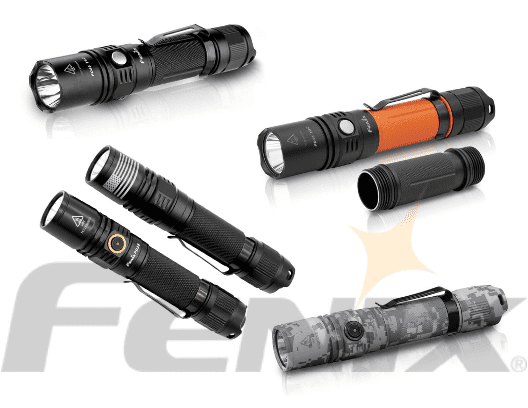 Update from the Fenix Team: The PD35 (2014 version) is unfortunately no longer available. This review is a testament to the long-lasting reliability of Fenix lights, though! The PD35 (2014 version) has since been upgraded and we recommend checking out the most current PD series with several updates and customizations available. Clink here to check out the 2018 and 2019 PD series.