I've always enjoyed having a nice writing pen on me as part of my EDC but have never been completely happy with the ones I have been using.
Over the years, I've used quite the variety of tactical pens from UZI, Smith & Wesson, Schrade, Gerber and others. They worked but I didn't like the way they felt or wrote depending on the model. Then I went to more normal pens from companies like Zebra and Bic which wrote very well but I found myself breaking them way too often and I prefer everything I carry to have multiple uses. I was on the look out for something lighter and came across the Fenix T5Ti Titanium Tactical Pen. I purchased it because it was visually appealing and offered a better (tungsten steel) glass breaker as well as being a lighter-weight option than many of the others I have used.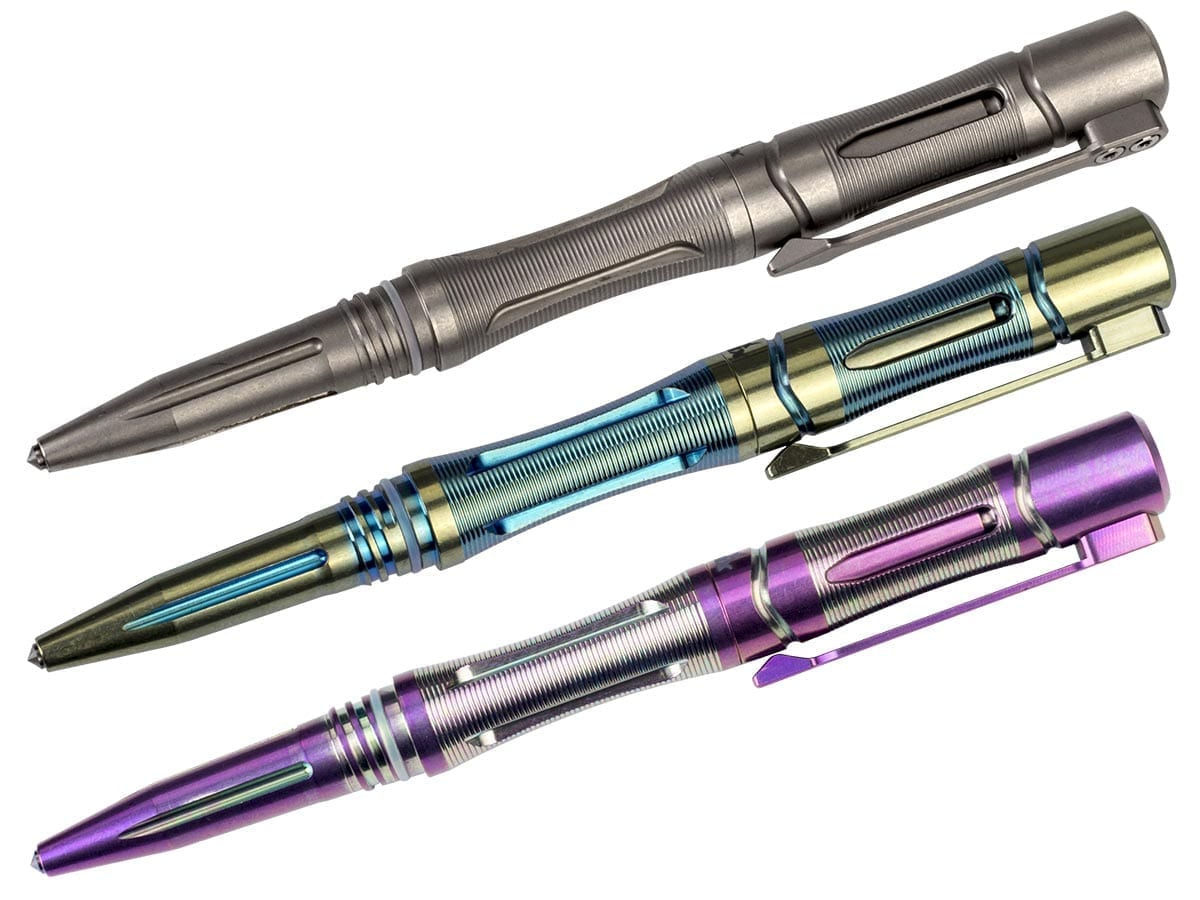 I have been carrying the Fenix T5Ti for a while now and absolutely love it. The pen carries well in the pocket, writes very nicely with the German-made Schmidt Megaline P950M pressurized cartridge and feels good in the hand with the precise CNC machining. It works great in my day to day writing but also works great on my waterproof Rite In the Rain paper when I'm in the field.
I was a little worried about going back to a screw top pen. However, it has wide threads so it only takes a quick twist to remove the cap which also secures to the other end for safe-keeping while the pen is in use. The pen also has a very robust titanium pocket clip which beats anything else I've seen on any other pen. Overall, I absolutely recommend this pen if you're looking for something a little more classy yet still robust enough to push through a car window or to use as a self defense tool (yes, it hurts very much!).
A few other things I should mention:
Great presentation. I did purchase mine with the 15th anniversary light which comes in an awesome box. The pen, when purchased separately, comes with a bag.
Comes with spare o-rings for both ends of the pen as well as the one for the ink cartridge.
Replacement cartridges are easy to come by, making it quick and simple to replace when the time comes.
Each pen is given a unique serial number.
This pen is available in 3 color options (Space Gray, Storm Blue, Aurora Purple).
Weight: 39g / 1.37oz (actual weight on my scale)
Made of Tc4 Titanium alloy
Learn more about the T4Ti here.