The Fenix E16 EDC Flashlight is small in size but big in output! When I received this light in the mail I was shocked by how small it was. It has quickly found a home in my pocket everywhere I go!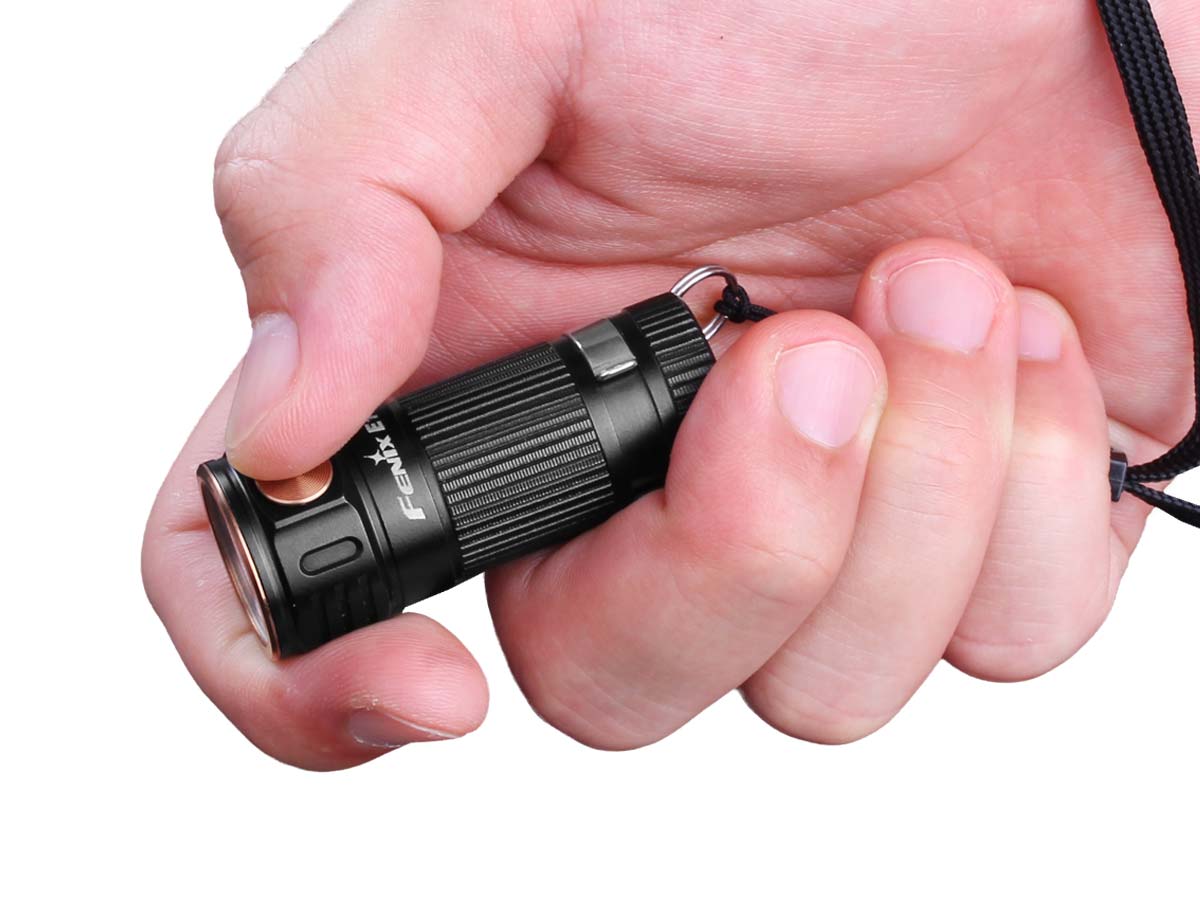 I always seem to find a reason to use a light whether it's to take out the trash, going on my morning walks or to search for a toy my children lost in the car. This little light is great for those tasks. It has up to 700 lumens of light when on turbo! 700 lumens! It's literally the size of my thumb! On low it gives you 3 lumens, which is great for getting around the house in the middle of the night. It has a IP68 waterproof and dust proof rating so I don't have to worry about it if I get caught out in the rain or the harsh foundry environment I work in.
INCLUDED
-E16 flashlight
-Body clip
-Lanyard
-Key ring
-Spare o-ring
-User manual
-Warranty card
-Information leaflet
This light runs off of your choice of 1× 16340 or 1x CR123A battery. 700 lumen is only achievable when using a 16340 battery. The Fenix E16 has a magnetic base so it's a great light to use if you need to work on your truck or to change a tire at night. With the two-way body clip it makes it easy to clip to a ball cap to free up both hands to work.
HIGHLIGHTS
-Neutral white tint
-Compact size
-Output modes are spaced perfect! 3 lm, 30 lm, 150 lm and 700 lm
-Two-way body clip
-Magnetic base
COMMENTS
-Only other thing I would want is a battery indicator.
It's been a great light the few weeks I've had it and look forward to continue using it for years to come!