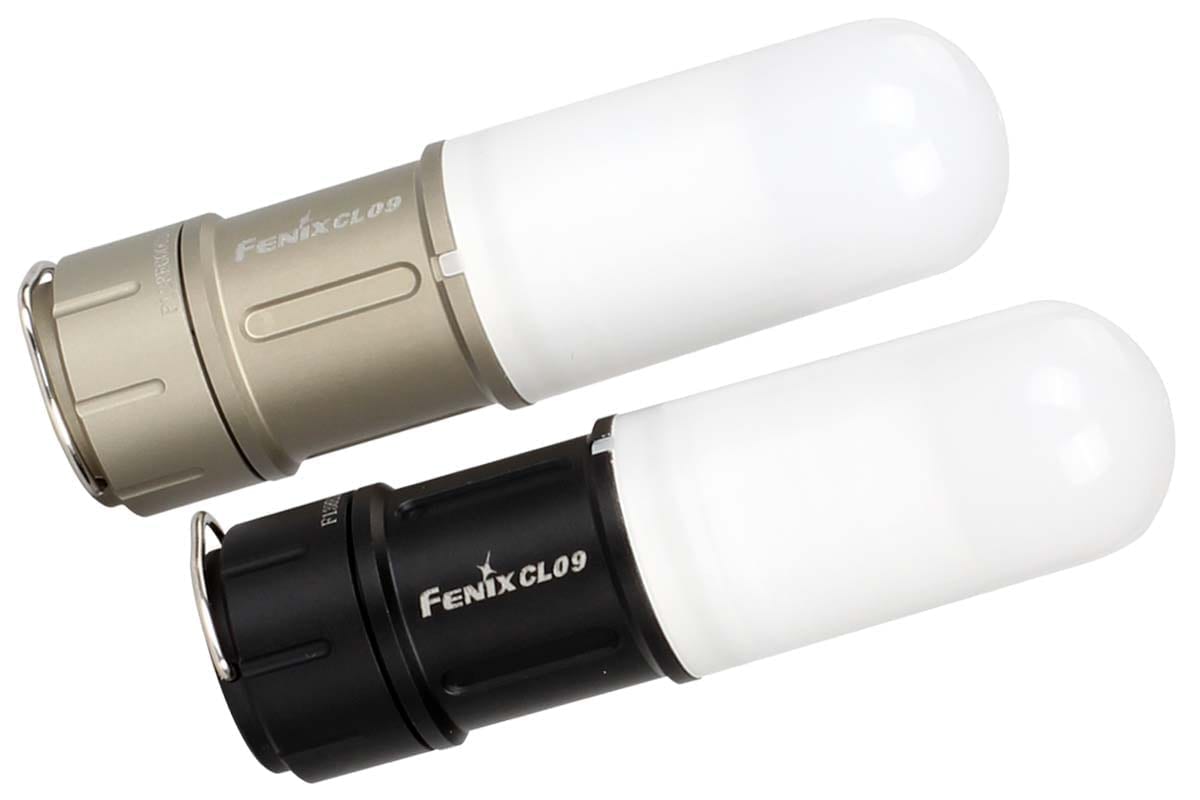 When I first opened the Fenix CL09 Lantern I was surprised at how small it was and how little it weighs. This little lantern fits in your hand and weight almost nothing. The day I received it I was about to head out for a hiking and camping trip so I immediately attached it to my pack with the hook that comes with it. When ounces count and you are loading out your bag the Fenix CL09 Lantern is perfect! It weights only 1.11 ounces so it adds nothing to your load out.
To turn it on and off and to changed the light output and color all you have to do is tighten the base and loosen it. Simple and easy to operate with one hand. The output that the Fenix CL09 Lantern has is surprising for its size. A low setting of 1 lumens all the way up to 200 for the white light amazed me. It had no problem with lighting up the camp site that I was at and lighting my path as I walked around after dark. The red light, red flashing light, and the green light all put out 5 lumens for when you don't want to wake up everyone with the killer 200 lumens of white light.
The base of the FENIX CL09 LANTERN is magnetic so if you have a metal spot and want to secure it for hands-free use it has you covered! It makes it perfect if you have to fix something on your vehicle or just want to brighten up the area.
I highly recommend the Fenix CL09 Lantern to anyone that wants a small, light, and reliable lantern for anything from hiking to everyday carry! Don't let the size fool you.. the Fenix CL09 Lantern rocks!!